Daily at the Comédie Odéon

Bulle Ogier, Paolo Sorrentino, Philippe Sarde, Édouard Baer, Edgar Morin and Juan Antonio Bayona will meet the public at the Comédie Odéon. During the festival, many other guests will be on hand in Lyon to present their films, including Jane Campion, Maggie Gyllenhaal, Nan Goldin, Rebecca Hall or Marco Bellocchio.

This year's line-up of master classes:
Sunday, October 10 at 3:15pm Paolo Sorretino
Monday, October 11 at 3:15pm Édouard Baer
Tuesday, October 12 at 11am Philippe Sarde
Wednesday, October 13 at 3pm Edgar Morin - CANCELED
Thursday, October 14 at 3:15pm Bulle Ogier
Saturday, October 16 at 11am Juan Antonio Bayona

Ticket sales for the master classes of Paolo Sorrentino, Édouard Baer and Edgar Morin are closed. Some tickets will be available the day of the specific event at the Comédie Odéon.
You can still purchase tickets online for the master classes of Bulle Ogier, Philippe Sarde and Juan Antonio Bayona.
Sunday, October 10 at 3:15pm
Meet Paolo Sorrentino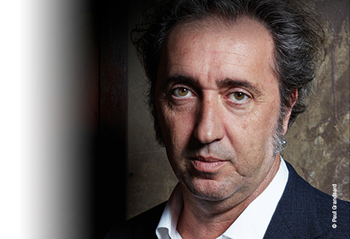 Whether filming the mysteries of power (Il divo, about Giulio Andreotti) or what remains of the Roman dolce vita (The Great Beauty), Paolo Sorrentino always proceeds in his own baroque, whirlwind, spectacular way. He is one of the most important Italian filmmakers of the moment and offers us a premiere of his latest work, awarded in Venice, a resolutely autobiographical film about his Neapolitan youth, The Hand of God.
Host: Didier Allouch, journalist, Canal+ Hollywood correspondent


Invitation to Paolo Sorrentino
Monday, October 11 at 3:15pm
Conversation with Édouard Baer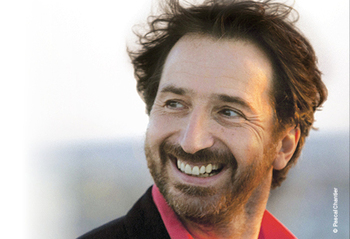 Édouard Baer is a man who expresses himself with communicative fantasy! Author, actor (nominated for a César for Mademoiselle de Joncquières), and now a filmmaker in his own right, he directs movies that are uniquely his own, infused with a crazy elegance and freedom. At the Lumière festival, he will present the premiere of Adieu Paris !, his fourth film.
Host : Virginie Apiou, journalist
Tuesday, October 12 at 11am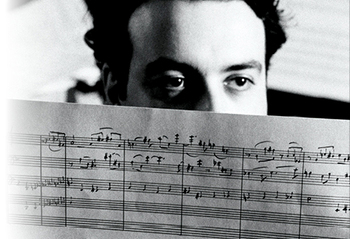 From Claude Sautet to André Téchiné, Bertrand Blier, Jacques Doillon or, of course, Bertrand Tavernier, with whom he collaborated many times, the composer Philippe Sarde has accompanied five decades of French cinema and delivered some of the most moving and emblematic scores of the second half of the 20th century. An extraordinary character with an exceptional nature, his presence is an honour and a privilege.
Host: Stéphane Lerouge, film music specialist, Raymond Chirat Prize 2018 recipient

Signing by Philippe Sarde at the end of the 11am master class (around 12:15pm)
for the CDs, Anthologie Sarde-Sautet / Le Cinéma de Claude Sautet and 20 ans d'Ecoutez le cinéma ! (Universal)
Wednesday, October 13 at 3pm - CANCELED
Meet Edgar Morin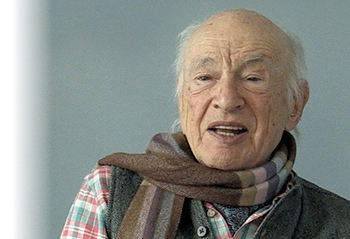 A sociologist and philosopher, Edgar Morin was one of the first researchers in the humanities to study the cinema, notably, alongside Jean Rouch, in the unique experiment of cinéma-vérité that became Chronicle of a Summer (1961). A centenarian since the summer, he observes the world and its representations with acuity and wisdom. His attendance at the Lumière festival is truly a gift.
Host: Denis Lafay, director of 'Pôle Idées' at La Tribune and co-author of works with Edgar Morin
Thursday, October 14 at 3:15pm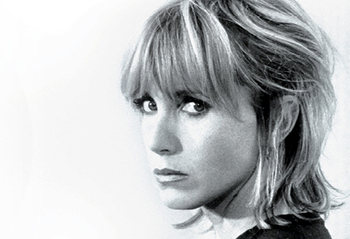 Discovered as the embodiment of insolence and freedom in Alain Tanner's The Salamander (1971), Bulle Ogier has worked with the greatest directors: Rivette, Buñuel, Fassbinder, Chabrol and Barbet Schroeder, who is also her partner. She is a symbol of an ambitious and innovative 'auteur' cinema, but also excels in comedy and can light up the theatre stage. In 2019, she confided in Anne Diatkine for 'J'ai oublié' (Seuil), laureate of the prestigious Prix Médicis essai. She will hold a book signing at the end of her master class.
Host : Virginie Apiou, journalist
Book signing by Bulle Ogier at the end of the 3:15pm master class (around 4:30pm)
for J'ai oublié (Seuil)
(other signing by Bulle Ogier after the 4:30pm screening of Mistress around 6:30pm)
Saturday, October 16 at 11am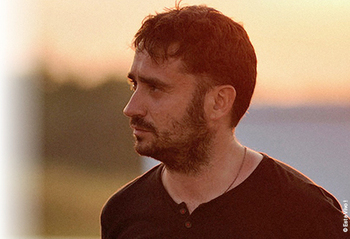 The director, first known for The Orphanage, is leading new genres of Iberian films, along with Jaume Balagueró, Alex de la Iglesia or Alejandro Amenábar. Noticed by Hollywood, he found himself at the helm of ambitious movies, like The Impossible saga, before being chosen by Universal and Steven Spielberg to direct the sequel to Jurassic World. He will discuss his career and his adventure aboard one of the biggest blockbusters in recent years. He will also host the Jurassic All-nighter at the Halle Tony Garnier.
Host: Didier Allouch