Concerts at the Lumière festival village
From Saturday 9 to Sunday 17 October, nightly at 8pm


Free admission
In the Lumière Institute Park
25 rue du Premier-Film
Lyon 8th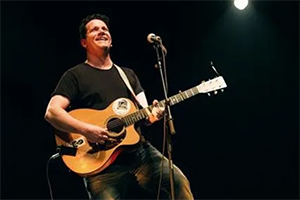 Saturday, October 9 at 8pm
BALMINO
French songs
Balmino, accompanied by his old Martin guitar, revisits the most popular songs of French and Anglo-Saxon music with tenderness and skill. His voice takes listeners on a poetic adventure.


Crédit photo : Th Weber / photoform.fr
Sunday, October 10 at 8pm
DUO TIAM
Tango Jazz

This duo, composed of Audrey Podrini, cellist and creator of poetic melodies, and Camille Thouvenot, pianist and composer of vibrant, passionate tunes, brings us a story of tango and jazz, adapting musical favourites, while also performing original compositions.

Monday, October 11 at 8pm
FAIK SHARR

Festive folk
Faik Sharr is a musician with a Lumineers or Bon Iver vibe, and he is also a songwriter. This folk balladeer shares his journeys, pathways and in particular his own wanderings in Turkey or Kosovo, in search of his origins.

Tuesday, October 12 at 8pm
DUO FRICTIONS
Lyrical dance-hall
Sarah Laulan, an opera singer, accompanied by Rémy Poulakis, a lyrical vocalist and virtuoso improviser on the accordion, have created a unique cabaret inspired by the great musical works of the cinema and Latin American music.

Wednesday, October 13 at 8pm
OLIVIER SAUZE
Folk
Olivier Sauze improvises a personalised repertoire from the hundreds of songs he has in his guitar. From Brassens to Bowie, from Nougaro to Nirvana, from Rue Kétanou to Queens of the Stone Age, in French, English or makeshift Bulgarian, the emotion is always there.

Thursday, October 14 at 8pm
MOONY DELIGHT
Soul
Moony Delight plays lunar versions of our 90's soundtrack, from Radiohead to Nirvana to the Red Hot Chili Peppers. Rock instrumentation gives way to floating distorted synths, harmonised soul voices and saxophones laid down over chloroformed beats.
Crédit photo : Sébastien Criner

Friday, October 15 at 8pm
LADY SWING

Jazz from the 1930s
Emmanuel Bouts and Marie Paule Coutens founded LADY SWING nearly ten years ago, playing pieces ranging from duets to quintets, from jazz standards to the music of Chick Corea. They perform themes interpreted by the great names of jazz, many of which originated from the cinema. Marie-Paule Coutens sings them with brio.





Saturday, October 16 at 8pm
WHAT THE FOLK

American folk
When you listen to What the Folk, it conjures up smells of the earth, whiskey and cotton. We go from a country song to a gospel song, before moving on to a good ole blues song or a bluegrass tune. These styles, which trace the history of the United States, its people and the American folk style, are amplified by the musicians.

Sunday, October 17 at 8pm
Eric le Rouge

Folk

With Renaud, Thiéfaine, Bob Dylan, Springsteen or John Butler in his repertory, Eric le Rouge delivers superb and committed performances to his audience. His folk/rock compositions, characterised by an overflowing energy, a striking voice and a communicative touch, complete the musical palette.
Our thanks to David Suissa/Label Chante et tais-toi for evening programmation

In collaboration with
The Lumière Institute supports


Ciné Songs, volume 1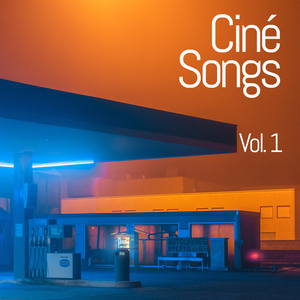 The musical scene of Lyon is getting set to celebrate movies by proposing an album of covers of French songs created for the cinema and featured in French films! From Jacques Demy to Christophe Honoré, as well as François Truffaut, this is an opportunity to rediscover these classics in new renditions.
The project is a tribute to total art, integrating writing, directing, shots, images, film sets, costumes, music, narration, dialogues and emotions! It is supported by the Lumière Institute, as part of the 13th edition of the Lumière festival (October 9-17, 2021).
This panorama shows the importance of bearing witness to the place of films in popular culture, beyond its own borders. The cinema has inspired French songs, thanks to the contribution of a myriad of talented artists over the years: Michel Legrand, Alex Beaupain, Serge Gainsbourg, Alain Souchon, or Bernard Lavilliers!
Music before all else, yes, but with the cinema!


Ciné Songs
Album produced by Stardust ACP
Covers of French film songs performed by: Frédéric Bobin, Delacourt, Fahro, Gyslain.N, Yack, Jacques Loucel, Stan Mathis, Lily Luca, Denis Rivet, Christian Vives.
Released on Friday, October 8 (streaming platforms and physical sales) and will soon be on sale at the Village shop.