The village DVD market
With nearly 5,000 titles available each year, the Lumière festivals ephemeral DVD market is the largest collection of heritage DVDs and Blu-rays in France. It offers you the possibility of unearthing films not to be found elsewhere, and also great classics.


The cinema bookstore
The village cinema bookstore offers nearly 500 references (biographies, graphic novels, magazines, novels, rarities, etc.) with a spotlight on works related to the Lumière 2021 lineup, extending your cinephilia enjoyment.


The official boutique
Set up in the village, it will also propose a selection of items for sale during main events.


The Restaurant
Run by Serge Magner Catering, which has invited this year the chef of the Bistrot du Potager, Floriant Rémont, to create the menu. Originally from the Landes, he offers up-to-the-minute cuisine that varies according to what is locally available. He enjoys mixing his Basque influences with Mediterranean, Italian, Spanish and Corsican cuisine...


The beer bar
Have a frosty one with the Fleur du Malt, a team of craft beer specialists who select a dozen original and tasty brews for the village!




nightly at 8pm!
Information and box office
To buy your tickets and accreditations.

A movie photos space, in partnership with BNP Paribas

In partnership with BNP Paribas.
A relaxation and connected space to discover by OCS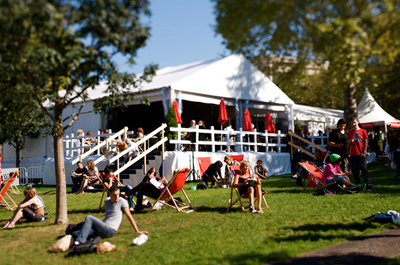 © Institut Lumière / Photo Loic Benoit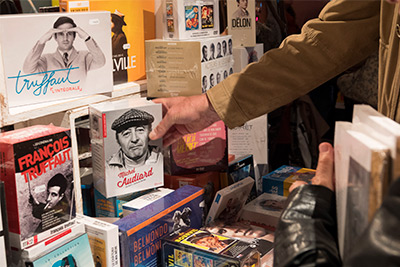 © Institut Lumière / Photo Sandrine Thesillat - Jean-Luc Mège Photographies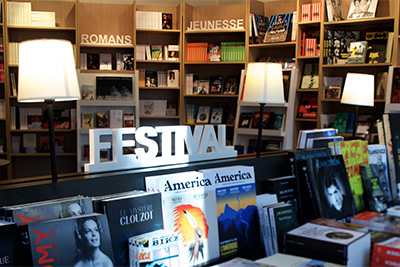 © Institut Lumière / Photo Loic Benoit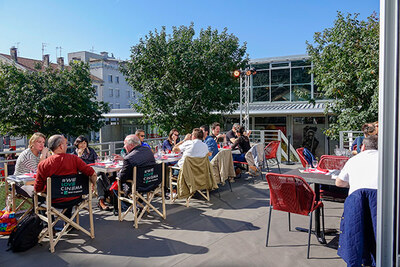 © Institut Lumière / Photo Sandrine Thesillat - Jean-Luc Mège Photographies