Lumière Classics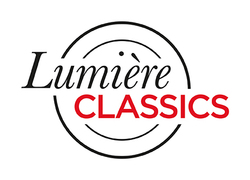 Throughout the year, all over the world, archives, producers, rights holders, distributors, studios and film libraries work to preserve their catalogues and restore films that comprise the history of cinema.
The Lumière festival offers a selection of these films, through a specific section and a special designation, designed to support the films chosen. It allows the festival to highlight these previously unseen restorations, while the Treasures & Curiosities section reminds us of the importance of delving into often little-known yet essential cinematic territories.
Lumière Classics is thus an expression of support for the consequential and active work carried out around the world to keep classic cinema alive.
This year, we will celebrate the centenary of Spanish filmmaker Juan Antonio Bardem and Hungarian filmmaker Miklós Jancsó. We will also welcome the immense photographer Nan Goldin, who will exhibit her photos from the set of Bette Gordon's film, Variety. We will also revisit Swiss cinema with Alain Tanner's film since Switzerland is the country of honour at this year's International Classic Film Market.
All the films will premiere in new restored copy.



Lumière Classics
The Lumière Classics section is composed by films from France and from all over the world.
French films:
Ways of Love by Marcel Pagnol (Jofroi, 1933, 52 min)
This vignette of the anthology Ways of Love features Jofroi, an ageing farmer, who sells his orchard to the young Fonse, who, much to Jofroi's dismay, decides to cut down the trees. Jofroi soon declares to the whole village that he wants to kill Fonse, causing a commotion... Shot in natural settings, the film is a vibrant tribute to Jean Giono.
Lumière Institute Wed 13 9:30am | Villa Lumière Thu 14 2pm

The Lower Depths by Jean Renoir (Les Bas-Fonds, 1936, 1h33)
A baron catches by surprise the burglar Pépel at his home. They get on, and the thug then takes the man to his lair, a boarding house run by the devious Kostileff... Before Kurosawa, Renoir had adapted this story by Gorki, painting a colourful picture of a sort of 'skid row', starring Louis Jouvet, Jean Gabin and Suzy Prim.
Comœdia Sun 10 7pm | Pathé Bellecour Fri 15 2:15pm | Pathé Bellecour Sat 16 4:15pm

Law of the North by Jacques Feyder (La Loi du Nord, 1942, 1h35)
Two lovers on the run reach Canada and go deep into the desert of the Great North. There, they meet a trapper who will serve as their guide... A wonderful film featuring Charles Vanel, Michèle Morgan and Pierre Richard-Willm.
Lumière Institute Tue 12 4pm | UGC Confluence Wed 13 11:15am | Comœdia Thu 14 11:15am

Devil's Daughter by Henri Decoin (Fille du Diable, 1946, 1h39)
Pursued by the police, Saget steals the identity of a man who was returning to his town after making his fortune in the United States... A dark drama led by a superb trio of actors: Fernand Ledoux, Pierre Fresnay and Andrée Clément.
UGC Confluence Sun 10 5pm | Pathé Bellecour Tue 12 7:45pm | Villa Lumière Fri 15 6.45pm

The Room Upstairs by Georges Lacombe (Martin Roumagnac, 1946, 1h35)
Martin Roumagnac, a small-town entrepreneur, begins a passionate affair with a fascinating and intriguing woman... The Room Upstairs is the only film that brings the couple Marlene Dietrich and Jean Gabin together on screen.
Pathé Bellecour Tue 12 11:15am | UGC Confluence Thu 14 11am | Lumière Institute Sun 17 5pm

The Walls of Malapaga by René Clément (Au-delà des grilles, 1949, 1h35)
A man wanted by the French police arrives illegally in Italy... The work won a Best Director award at Cannes and an Oscar for Best Foreign Film, a melodrama that subtly intertwines humour and tension.
UGC Confluence Tue 12 11:15am | Comœdia Thu 14 2:15pm | Pathé Bellecour Sat 16 11:15am

The Passion of Slow Fire by Édouard Molinaro (La Mort de Belle, 1961, 1h31)
A professor is suspected of the murder of a young American woman who was staying with him... One of the best adaptations of Georges Simenon, with the moving performance of Jean Dessailly. A gem of French cinema of the 1960s.
Pathé Bellecour Sun 10 10pm | Cinéma Opéra Mon 11 7:30pm | Lumière Institute Wed 13 2:15pm

Solo by Jean-Pierre Mocky (1970, 1h29)
A somewhat thuggish violinist discovers that his brother belongs to a terrorist group responsible for attacks on the upper class... A political thriller with the allure of a detective film, with Jean-Pierre Mocky in the leading role.
Villa Lumière Mon 11 7:45pm | UGC Confluence Tue 12 5pm

The Annunciation of Marie by Alain Cuny (L'Annonce faite à Marie, 1991, 1h31)
Out of compassion, a farmer's daughter gives a kiss to Pierre de Craon, a cathedral builder and leper... The first and only film by actor Alain Cuny, adapted from a text by his mentor, Paul Claude.
Villa Lumière Sun 10 9pm | UGC Confluence Mon 11 5:15pm




International films :
The Awful Truth by Leo McCarey (1937, 1h31)
After returning from a holiday with his mistress, Jerry sees his wife on the arm of an attractive singing instructor. One of the cornerstones of screwball comedy, starring Cary Grant and Irene Dunne.
Villa Lumière Sat 9 5pm | UGC Confluence Tue 12 9:30pm | Pathé Bellecour Fri 15 4:30pm | Lumière Terreaux Sat 16 7:15pm

I Know Where I'm Going! by Michael Powell and Emeric Pressburger (1945, 1h32)
Joan is set to marry a rich industrialist. As she leaves to join him on an island off the coast of Scotland, a storm prevents her from embarking. A young sailor offers to take her in... A masterful and alluring film, full of poetry.
Lumière Institute Tue 12 6:30pm | Pathé Bellecour Thu 14 7:30pm | Comœdia Sat 16 2:30pm

Hidden River by Emilio Fernández (Río Escondido, 1948, 1h50)
A schoolteacher is sent to the remote village of Rio Escondido, entirely in the hands of the local tyrant, Don Regino Sandoval... A poignant film of great beauty, by one of the greatest Mexican filmmakers and starring the iconic María Félix.
Villa Lumière Sun 10 6.30pm | Cinéma Opéra Fri 15 4.30pm

Two Cents Worth of Hope by Renato Castellani (Due soldi di speranza, 1952, 1h50)
Back from his military service, Antonio falls in love with Carmela and goes through a series of misadventures to feed the household... Funny and tender, the film received the Grand Prix at the Cannes Film Festival in 1952.
Pathé Bellecour Fri 15 11:15am | Comœdia Sun 17 11:15am

That Happy Couple by Luis García Berlanga and Juan Antonio Bardem (Esa pareja feliz, 1953, 1h22)
Juan and Carmen, a couple of modest means, face the harshness of life and reminisce about their relationship... Juan Antonio Bardem's first film, a bittersweet comedy that reveals the hard reality of working-class Spain in the 1950s.
Lumière Institute Mon 11 9:30am | UGC Confluence Tue 12 6:45pm

Walk On the Wild Side by Edward Dmytryk (1962, 1h54, int – 12 ans)
A man goes in search of his lost love. On the road, he meets a young woman... The magnificent cast of Laurence Harvey, Capucine, Barbara Stanwyck, Anne Baxter and Jane Fonda, make the work a sensual and poignant melodrama.
Pathé Bellecour Sun 10 4:15pm | Pathé Bellecour Thu 14 2:15pm | Lumière Institute Sat 16 9:30pm

The Great Silence by Sergio Corbucci (Il grande Silenzio, 1968, 1h46, int – 12 ans)
Utah, 1898. Starving during an icy winter, peasants come down from the forests and plunder the villages, falling prey to shameless hired killers... Jean-Louis Trintignant is fascinating playing his mute character, while Klaus Kinski is chilling. A nihilistic western featuring music by Ennio Morricone.
Villeurbanne Sun 10 7:30pm | Lumière Institute Mon 11 2:30pm | Pathé Bellecour Thu 14 9:45pm | Lumière Terreaux Sat 16 9:30pm

Jonah Who Will be 25 in the Year 2000 by Alain Tanner (Jonas qui aura 25 ans en l'an 2000, 1976, 1h50)
A disappointed post-May 68 couple dreams of a better world for their future child, Jonah, who will be 25 years old in the year 2000... A social critique, a mixture of seriousness and humour, in which Alain Tanner's originality reaches its zenith.
UGC Confluence Wed 13 2:15pm | Lumière Institute Fri 15 11:15am

A Leap in the Dark/Leap into the Void by Marco Bellocchio (Salto nel vuoto, 1980, 2h)
Mauro Ponticelli lives with his sister Marta in an unhealthy relationship of co-dependence. Their memories are filled with their childhood spent with another brother, a lunatic... The bourgeoisie, neuroses, heredity, and childhood wounds: Bellocchio creates a disturbing film about madness.
Comœdia Thu 14 7:30pm | Lumière Terreaux Fri 15 2:30pm | Pathé Bellecour Sat 16 10:45am

Passion of Love by Ettore Scola (Passione d'amore, 1981, 1h57)
In 1860, a Piedmontese officer must leave behind the woman he loves after being transferred. He then meets Fosca, a disturbing woman... Scola questions appearances and ideals in this cruel melodrama, where the characters evolve in a setting reminiscent of the oppressive morals of the 19th century.
UGC Confluence Thu 14 1:30pm | Comœdia Fri 15 5pm

Millennium Mambo by Hou Hsiao-hsien (Qianxi mànbo, 2001, 1h59)
A woman working in a nightclub shares her life between two men. She decides to leave one, who is obsessive and jealous, and live with the other... A powerful sensory experience.
Comœdia Wed 13 10:45am | UGC Confluence Fri 15 5pm



Treasures & curiosities
The label is also awarded to films in the section Treasures and Curiosities, which reminds us of the importance of immersing ourselves in often little-known and yet indispensable movies. It highlights the consistent and active work of film libraries and archives from around the world to restore and bring to life classic cinema.

GERMANY
Ariane, jeune fille russe/Ariane, Russian Maid by Paul Czinner (Ariane, 1931, 1h26)
In the hopes of seducing a man, Ariane creates a character of a free-spirited, flighty girl... This huge, deliciously feminist hit will be shown in its German version (a French version of the film would also be shot, with Gaby Morlay).
UGC Confluence Tue 12 4:30pm | Pathé Bellecour Wed 13 11:15am

CHINA
Better and Better/Jin shang tian hua by Fangqian Chen and Tian Xie (Jin shang tian hua, 1962, 1h15)
In China, at a station in the countryside, a man and a woman team up for a common project. Although they are attracted to each other, they do not dare confess their feelings... A very rare film in a magnificent black and white restoration.
Villa Lumière Mon 11 4pm | Pathé Bellecour Sat 16 2:30pm

IVORY COAST
Faces of Women by Désiré Écaré (Visages de femmes, 1985, 1h30)
In the Ivory Coast, the trajectories of three women are juxtaposed, linked by traditional songs and dances... A film full of sincerity that depicts the quest for freedom and independence of these African women.
Pathé Bellecour Tue 12 5pm | Villa Lumière Wed 13 11:15am

UNITED STATES
Variety by Bette Gordon (1983, 1h40)
Christine works as a cashier at a New York porn theatre. Little by little, she becomes fascinated by the movies and the customers... The first film by the director, a symbol of American independent, avant-garde cinema.
Lumière Terreaux Tue 12 9:15pm | Lumière Institute Wed 13 7:15pm | Cinéma Opéra Thu 14 7pm

SWITZERLAND/ ITALY
Sicily! by Danièle Huillet and Jean-Marie Straub (Sicilia!, 1999, 1h06)
Film screened as a double feature with Where Does Your Hidden Smile Lie? by Pedro Costa
A Sicilian, who has been living in the United States for fifteen years, returns to his hometown to visit his mother. She reveals certain things to him... A radical and refined fable.
followed by Where Does Your Hidden Smile Lie? by Pedro Costa (Où gît votre sourire enfoui ? 2003, 1h44)
Following Jean-Marie Straub and Danièle Huillet on the editing of Sicily ! the director Pedro Costa creates a portrait of the two filmmakers, who reveal a vision of their cinema and their relationship.
Pathé Bellecour Fri 15 5:30pm | Lumière Terreaux Sat 16 10:30am

HUNGARY (Hungarian Film Archiv)
The Confrontation by Miklós Jancsó (Fényes szelek, 1969, 1h21)
1947. In newly socialist Hungary, students from a working class junior high school arrive at a Catholic middle school to convince the pupils to join their movement... A work brimming with the energy of committed youth.
Lumière Institute Mon 11 11:30am | Pathé Bellecour Thu 14 4:30pm

POLAND
Passenger by Andrzej Munk and Witold Lesiewicz (Pasażerka, 1963, 1h)
During a trip, Liza recognizes an Auschwitz deportee she believed to be dead. She must then confess a terrible secret to her husband who thinks she is a survivor of the camps... A powerful film, adapted from an autobiographical play.
Lumière Terreaux Tue 12 5pm | Pathé Bellecour Wed 13 4:45pm

CZECH REPUBLIC (Národní filmový archiv)
A Report on the Party and Guests by Jan Němec (O slavnosti a hostech, 1966, 1h11)
Un pique-nique en forêt est perturbé par l'irruption d'un groupe d'inconnus… Manifeste contre l'oppression, fable aux allures kafkaïennes, un sublime film de la Nouvelle Vague tchèque.
Lumière Terreaux Tue 12 5pm | Pathé Bellecour Wed 13 4:45pm

SERBIA
Love Affair, or the Case of the Missing Switchboard Operator by Dušan Makavejev (Ljubavni slucaj ili tragedija sluzbenice P.T.T., 1967, 1h09)
After returning from a trip, a man attacks his wife, who is cheating on him. At the same time, the police are investigating the drowning of a young victim... A confusing film, between fiction and the discourse of authentic experts in criminology.
Pathé Bellecour Mon 11 8:45 pm | Villa Lumière Fri 15 2:30pm


Treasures & curiosities in association with