Partners
The festival Lumière is organized by the Institut Lumière in collaboration with theatres and entertainment venues in Lyon and Greater Lyon.
This event is made ​​possible by the Métropole de Lyon and the Auvergne Rhône-Alpes Region. It is also supported by the National Center of Cinematography, the city of Lyon and the Ministry of Culture and Communication.
The festival also enjoys the essential support of over 70 businesses and individuals.

They are warmly thanked for their loyalty and their sensitivity to themes important to the Lumière festival.



This event is made possible by
---

and support by
---


Official partners

---
Great Partners
---



Partners

---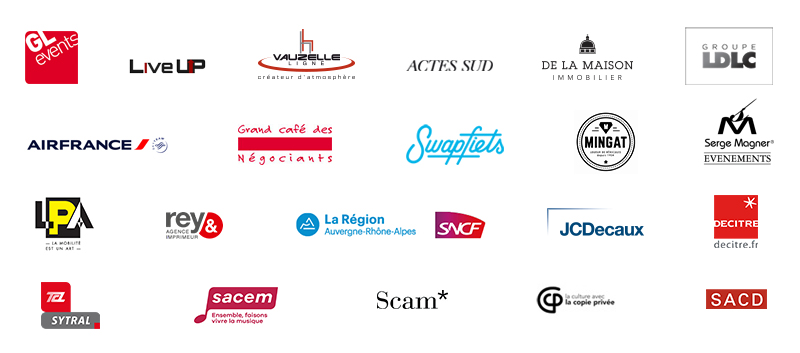 With the support by
---
Ce site nécessite l'utilisation d'un navigateur internet plus récent. Merci de mettre à jour votre navigateur Internet Explorer vers une version plus récente ou de télécharger Mozilla Firefox. :
http://www.mozilla.org/fr/firefox