Marc Ella


---
PostED ON OCTOBER 17
---
My brief bio: I've been living in Lyon for three years; I'm a singer-songwriter. I like all styles, from electro to rock to R'n'B. I have done several concerts alone, or with my band, Buzz le Groupe, all over France. As a member of the association Forum Réfugiés, I am joining the Lumière festival team of volunteers for the first time.
My favourite filmmakers and actors: Park Seo-joon, a South Korean actor I discovered in the excellent 16-part miniseries, 'What's wrong with Secretary Kim?'. I am a fan! Besides Park, Louis de Funès, who represents my entire childhood, my French paradise.
My favourite film: Train to Busan, directed by Sang-Ho Yeon. It's a zombie movie, but extremely brilliant, a true gem!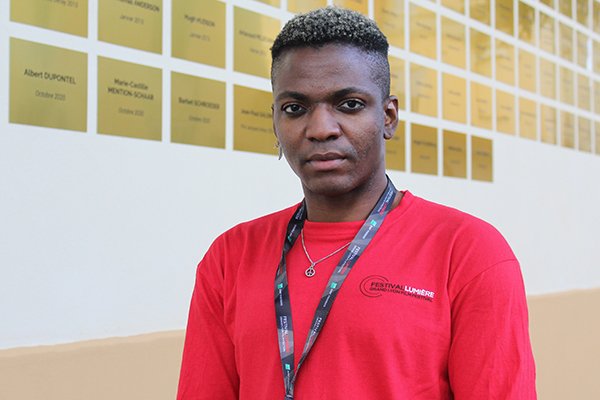 My fondness for volunteering: I had a small volunteer task in a Parisian municipality for the Fête de la musique, but I consider my involvement in the Lumière festival as a great first. I immediately agreed; this feeling of commitment, along with the sense of freedom and choice, is at the very heart of the definition of volunteering in my opinion. And as an artist, what better way to help others than with a cultural event like this!?
My tasks at the festival: I chose to perform the task of welcoming the public because I would like to make this my job. Being the one to put a smile on someone's face, and maybe brighten their day, that is what I want to do!

Interview by L. L.