Patrick Pailler


---
PostED ON OCTOBER 17
---
My brief bio: Originally from Rennes, I came to Lyon last January for romantic reasons. A retired truck driver, I joined the festival's volunteer team this year. I was used to travelling a lot for my job and didn't have enough time to go to the cinema, but I love it. For me, there is nothing better than the big screen!
My favourite filmmakers: I'm a big fan of Bertrand Tavernier; I was given the box set of My Journey Through French Cinema, which I loved! I also like all the films with dialogue by Michel Audiard. And the directors Claude Sautet and Guillaume Canet.
My favourite actors: Without hesitation, Charlotte Rampling! I love Jean-Pierre Bacri, Agnès Jaoui, Samuel Le Bihan and Alexandre Astier.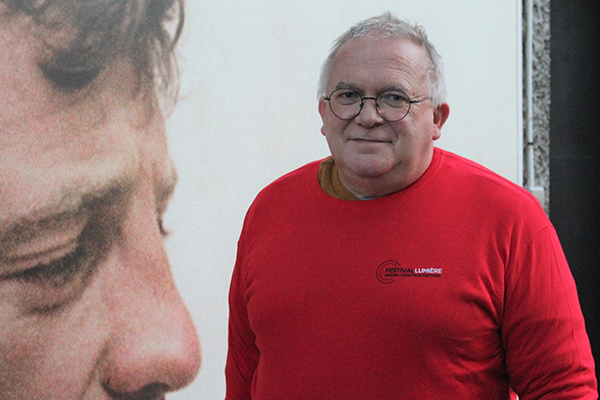 My favourite film: Itinerary of a Spoiled Child. And if I can choose a second one: Coup de torchon!
My interest in volunteering: The Lumière festival is my first experience of volunteering. I wanted to join this team because it is an opportunity for me to discover the Behind the Scenes of an event of this magnitude. When you are a festivalgoer, you don't always realise how much organisation and hard work goes into it.
My tasks at the festival: I participated in the placement of guests at the Auditorium during the film-concert and welcomed the public at the Comoedia movie theatre. I contributed to the installation of the village shop, which I will also help dismantle after the festival.

Interview by L. L.